A Journey through France
Explore the wine regions of France with these three distinct wines. With a white, a red, and a rosé, this gift set is sure to please. Our Mathilde Rosé is a delightful and refreshing wine from Côtes de Provence. From the Loire Valley, Chateau de Sancerre Blanc is intense and complex - a beautiful pairing for any meal of seafood. Finally, from Burgundy, Trenel offers a red wine made from Gamay Noir, an easy drinking wine perfect for any night in.
This set includes:
Chateau de Sancerre Blanc 2016
Mathilde Chapoutier Côtes de Provence Rosé 2017
Trenel Beaujolais Villages 2014
https://www.uncorked.com/A-Journey-through-France/GS_FRANCE_TRIO.html
Products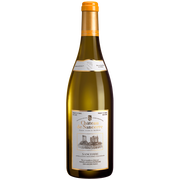 Starts off soft and round with lovely structure. The finish is long and generous. Enjoy the crispness of white peach, along with rose and violet notes, citrus flavors and apricot. Intense and complex, this fresh, mineral wine with hints of grapefruit is a perfect match for seafood, grilled light fish and goat cheese.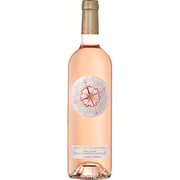 Passionate about travel and wine, Mathilde Chapoutier explored various wine regions, in France and around the world, for inspiration in creating her own exciting rosé from her prestigious estate in Côtes de Provence. The combination of the altitude and the alkaline limestone soil results in a more refined, crisp wine with higher acidity and freshness. The palate is round and delicious with strawberry, grapefuit and apricot notes and a silky mouthfeel. Bright acidity balances the round texture.

Finely structured in the mouth, with smooth tannins. It's a bright wine with long-lasting aromas.