California Cabernet Trio
These three Cabernet Sauvignons from California are ready to pair with your next steak or BBQ today! All of these easy-drinking wines will delight the recipient of your gift.
This set includes:
Seven Daughters Cabernet Sauvignon 2013
Tangley Oaks Cabernet Sauvignon 2013
Mike Ditka "The Coach" Cabernet Sauvignon 2015
https://www.uncorked.com/California-Cabernet-Trio/GS_CA_CAB.html
Products
Medium-bodied with flavors of cherry, blackberry and a bit of spice. This wine can enhance any dinner party fare, such as red meat or hearty pastas.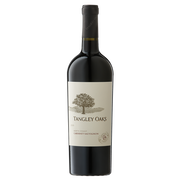 This 2013 Cabernet Sauvignon Lot #18 exhibits blackberry and black cherry flavors along with hints of mocha and spice. Very well balanced on the palate, with full body. Bright flavors of blackcurrant, cherry and cassis, with a lingering finish. Lush texture, with velvety tannins and a long finish. It will bring tradition and distinctiveness to any gathering.

Passion on and off the field inspired Coach Ditka to partner with Terlato Wines to create a portfolio of wines to partner with a variety of foods. "The Coach" Cabernet Sauvignon is bold and flavorful, and will pair terrifically with hearty red meats, mushrooms, caramelized onions and herbed dishes with flavors of raspberry, plum, and an undertone of dark chocolate.