California Wines Gift Trio
A trio of truly exceptional wines from California. Including a Chardonnay, a Pinot Noir, and a Cabernet Sauvignon this set represents the best of California wine growing.
This set includes:
Rutherford Hill Chardonnay 2015
Tangley Oaks Cabernet Sauvignon 2013
Flor de Campo Pinot Noir 2014
https://www.uncorked.com/California-Wines-Gift-Trio/GS_SONOMA_MIXED.html
Products

Rutherford Hill Chardonnay is crafted from grapes grown in the cooler climate of southern Napa Valley that create a wine with striking balance and structure. The 100% Chardonnay fruit is carefully hand-picked into half-ton bins and whole cluster pressed to provide the highest quality wine possible. Full-bodied flavor is layered with crisp apple and vanilla. This Chardonnay has a great balance and structure with a lingering honey finish.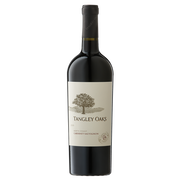 This 2013 Cabernet Sauvignon Lot #18 exhibits blackberry and black cherry flavors along with hints of mocha and spice. Very well balanced on the palate, with full body. Bright flavors of blackcurrant, cherry and cassis, with a lingering finish. Lush texture, with velvety tannins and a long finish. It will bring tradition and distinctiveness to any gathering.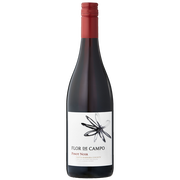 The 2014 Flor de Campo Pinot Noir is a blend of three mature, cool climate vineyards. They include our two estate vineyards in the Sta. Rita Hills Appellation and a vineyard to our north in the Los Alamos Valley. The wine is garnet in and is bursting with earthy red fruits like raspberry and bing cherry with a hint of cola, pepper and sage. On the palate this medium bodied and balanced wine delivers bright fruit and spice. Extremely versatile, it pairs well with a wide variety of cuisines.