Classic California Chardonnays
These classic California Chardonnays represent both the wines of Napa Valley and Santa Barbara. These wines will pair beautifully with most light dishes such as poultry, seafood, and even mushrooms. Explore the nuances of Chardonnay with this set.
This set includes:
Luke Donald Collection Chardonnay 2014
Flor de Campo Chardonnay 2016
Rutherford Hill Chardonnay 2015
https://www.uncorked.com/Classic-California-Chardonnays/GS_Chard_1018.html
Products

This Chardonnay highlights the cooler climate and rich soils of Carneros, and is crafted in a style that pairs well with a wide variety of foods: from veal, chicken and risotto dishes, to shellfish, whitefish and even salmon. A light gold color, this wine showcases aromas of caramel and apple and notes of citrus blossom with layers of honey and vanilla.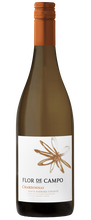 Flor de Campo, Spanish for wildflower, seeks to capture the best of cool climate viticulture from Santa Barbara County. Grapes for the 2016 Flor de Campo were selected from several outstanding cool climate vineyards in Santa Barbara County. Nicely balanced by ripe tropical fruits and crisp citrus. This versatile Chardonnay is a nice complement to seafood and lighter dishes.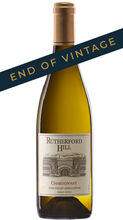 Rutherford Hill Chardonnay is crafted from grapes grown in the cooler climate of southern Napa Valley that create a wine with striking balance and structure. The 100% Chardonnay fruit is carefully hand-picked into half-ton bins and whole cluster pressed to provide the highest quality wine possible. Full-bodied flavor is layered with crisp apple and vanilla. This Chardonnay has a great balance and structure with a lingering honey finish.