Premier Sparklers
Sample some of the best sparkling wines in our portfolio. This trio makes an elegant gift or addition to your New Year's Eve party.
This set includes:
Nino Franco Grave di Stecca Brut Sparkling 2010
Berlucchi Franciacorta Brut NV
https://www.uncorked.com/Premier-Sparklers/GS_PREM_BUBBLE.html
Products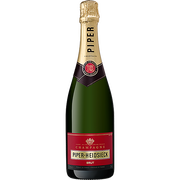 The Brut NV represents the epitome of the Piper-Heidsieck style: a classic, well-structured, and fruit forward champagne. An elegant wine with a juicy, fleshy pear and golden grape texture. The finish narrows to citrus and grapefruit flavors.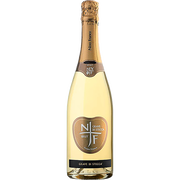 The grapes are sourced exclusively from ancient origin vineyard, named "Grave di Stecca", a clos on the slopes of the Prealpi, just near the town center. A very pleasant dry taste at the beginning, followed by a growing silky fruit bouquet. Very good and long aftertaste. Brilliant pale straw colored with plenty of soft, fine bubbles.

This sparkling aperitif brings out the best qualities of dishes featuring rice, pasta, light meats, salt water fish, fresh and medium aged cheeses without ever masking their flavors. Exceptional freshness and zesty acidity on the palate with a velvet texture and fine balance,finishing with appealing notes of citrus.